ENID, Okla. — Enid Republican candidate Wade Burleson spent nearly twice as much money on his congressional campaign than he raised from donors in the 10 weeks leading up to Tuesday's GOP primary, federal election reports show.
After adding $73,000 raised from April 1 through June 8 to the $118,000 in cash already on hand at the end of March, Burleson's campaign spent nearly $142,000, according to his pre-primary expense report filed earlier this month with the Federal Elections Commission.
The retired pastor's opponent, longtime GOP U.S. Rep. Frank Lucas, spent the most money so far during this period during his 2022 reelection campaign for his ninth term in office representing the state's 3rd Congressional District, which includes Northwest Oklahoma.
Lucas also now has surpassed $1 million in donations, having raised $1.16 million so far this election cycle since 2021, according to his campaign's pre-primary FEC report.
Both candidates spent the most of their record-level funds on advertising-related costs.
From April to June, Lucas spent over $565,000 on 75 itemized campaign expenses — including two quarter-million-dollar "media buys" from Scott Howell & Co., a Dallas-based media consultant for Republican candidates.
The Cheyenne resident, a U.S. representative for Oklahoma since 1994, has now also spent just shy of $1 million this election cycle — an amount he hasn't spent since 2014, when his operating expenditures totaled $1.017 million.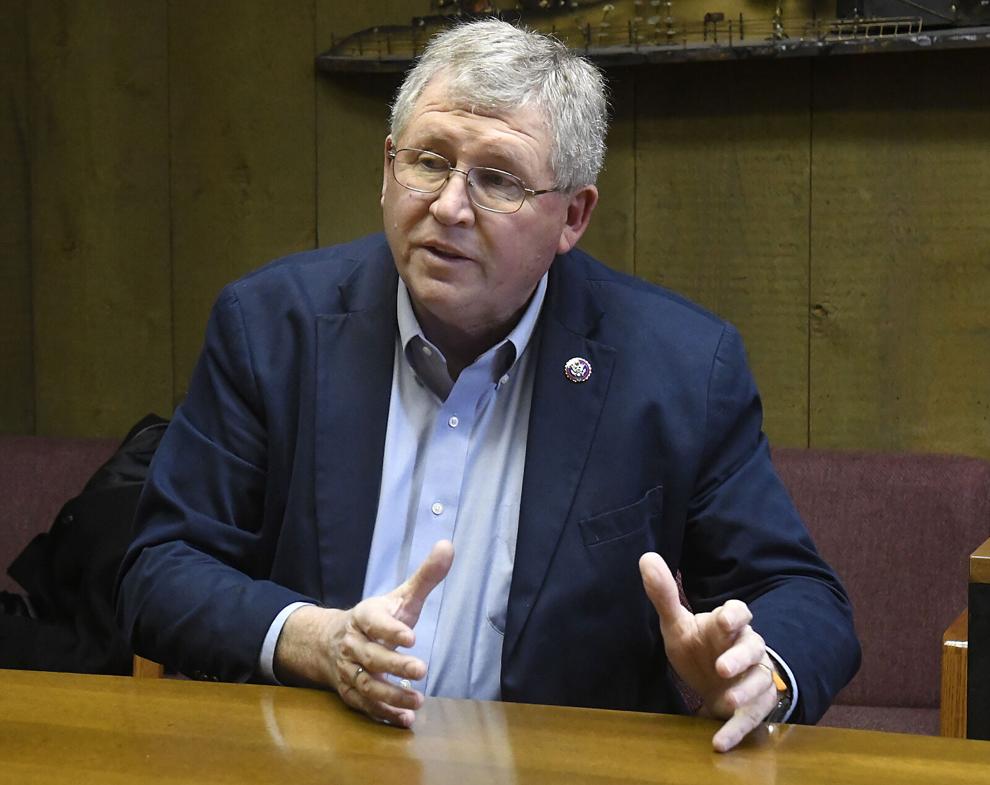 Lucas also faced two Republican challengers in 2014's primary election, which he won with 82.8% of the vote, according to Ballotpedia. 2018 saw Lucas without a primary opponent, while 2020's primary was canceled due to COVID-19.
The largest portion of Burleson's expenses were on marketing, media and advertising, totaling $63,500. This included the campaign's largest expense so far this election — $35,595.40 on ordering advertising to Broken Arrow-based Target Marketing Sales on June 6, along with second-largest expense, $23,645.01 on April 11 ordering mailers from the same business.
The campaign also reimbursed Burleson for in-kind travel expenses, another roughly $5,000 (the same approximate amount as January-March's quarter). Ronald Jinkens, a campaign volunteer, was also refunded $2,200 for mileage and travel this quarter.
After traveling to dozens of towns throughout the 3rd District again this reporting period, Burleson and his campaign raised over $73,000 in 106 contributions, only from individuals and not Political Action Committees.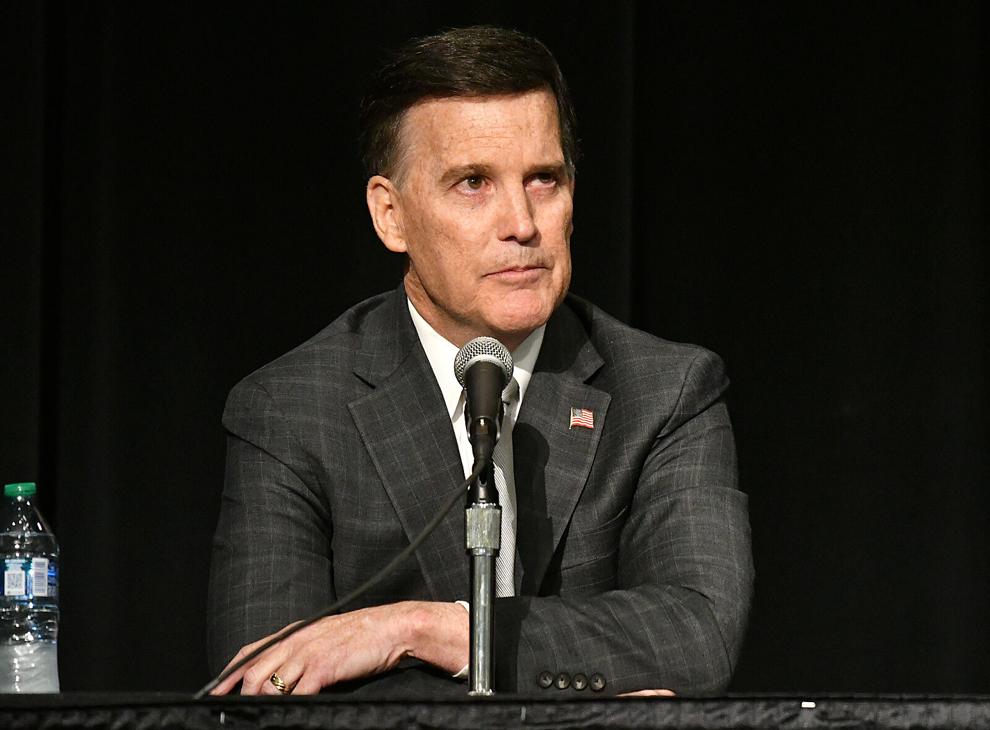 Nearly all of these donors were from Oklahoma; half were from Enid.
Ranging in amounts from $10 to $50, 24 anonymous cash donations totaling $817 were reported from Enid, and many shared the same donation dates.
Lucas raised 3.5 times as much as Burleson this period, netting $262,500 in net contributions, from 128 individuals and 57 PACs.
These individuals — with 113 from Oklahoma, including Continental Resources founder and chairman Harold Hamm — donated $142,000. PACs gave a net $119,900, for a roughly 55%-45% split in donations.
It was the second-highest quarterly amount Lucas' campaign has raised this election cycle, after receiving $611,210 in net contributions in 2022's first quarter.
Burleson's campaign ended the pre-primary period on June 8 with $50,075.33 in cash on hand; Lucas' campaign, which began filing reports in January 2021, reported 10 times as much, with $502,362.37 in cash.
In the two weeks leading up to the primary, Burleson's campaign also reported $7,000 from five contributions in four 48-hour FEC notices, which were filed from June 12-22.
Lucas' reported $27,300 from 16 contributions — 10 of which were PACs — in five reports, filed from June 14-23.
Lucas' second GOP challenger, Yukon business owner Stephen Butler, has not filed a candidacy declaration with the FEC, so no campaign contributions or expenditures have been reported.
Oklahoma 3rd District voters will go to the polls to choose their party nominee all day Tuesday, with polling sites open from 7 a.m. to 7 p.m.
If there is no runoff, the winner of the Republican primary will face Democratic challenger, Jeremiah Ross, of Bristow, in the general election in November.